Meet The World's Richest Cat - Former Stray Inherits $13 Million!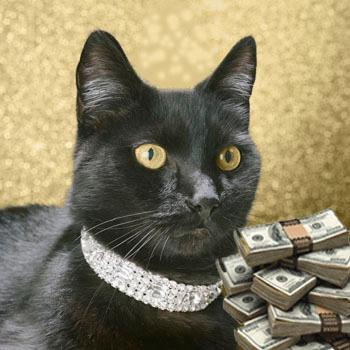 A 94-year-old woman has left her $13 million fortune to her cat, making it the richest feline on the planet.
Marisa Assunta entrusted her entire estate and fortune to her furry friend after she died last month.
The Italian woman had a bulging bank account and numerous properties but had no living relatives and apparently no friends.
So stray cat Tommaso, who is estimated to be four years old and who Assunta rescued from the mean streets of Milan, can now afford a diamond crusted litter tray.
Article continues below advertisement
One hitch -- like American law, Italian law doesn't permit animals to inherit. So the estate's attorneys decided that Tommaso and his fortune are going to the animal-loving nurse who cared for the elderly woman.
"I had no idea signora had such wealth," she said.
Now that's amore!
RELATED STORIES: