Can You Figure Out What Hollywood Star Murdered Air New Zealand Mascot Rico?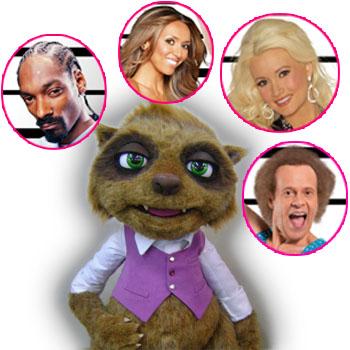 What do Snoop Dogg, Giuliana Rancic, Holly Madison, and Richard Simmons all have in common?
All four stars are suspects in the murder of Air New Zealand's famous furry mascot, Rico. The controversial puppet has been stirring up headlines across the globe and now has mysteriously turned up dead. Air New Zealand is asking friends to help seek out the killer, in their new online game (based off the game Clue), "Who Murdered Rico?"
Article continues below advertisement
This totally fun and silly "who done it" game can be played on www.byebyerico.com where players can solve clues and guess the suspect.
Who do you think murdered Rico? Was Giuilana worried that Rico was going to try and take over her hosting gig at E! News after the success of his talk show, On The SkyCouch with Rico? Was Snoop jealous after Rico's stardom rose just following their music collaboration on Hello Sunshine?