The Original Beach Boys Reunite For New Album And Tour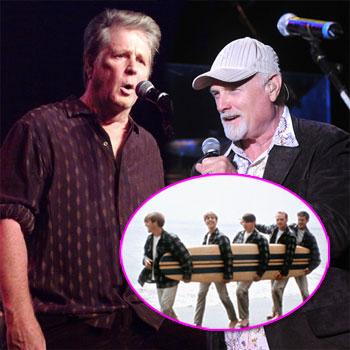 The surviving members of the original Beach Boys -- Brian Wilson, Mike Love and Al Jardine -- are reuniting to celebrate the iconic band's 50th anniversary.
They'll be joined by Bruce Johnston and David Marks, both of whom have had long associations with the group.
Wilson last toured with the Beach Boys in 1965, and his last completed album with them, Pet Sounds, is widely considered one of the best rock & roll albums of all times.
Article continues below advertisement
They'd partially completed another album, Smile when they split and Brian spiralled into years of clinical depression and drug abuse.
Wilson's two brothers, both Beach Boys co-founders, were Dennis who died from drowning in 1983 and Carl who succumbed to cancer in 1998.
Cousin Mike Love has never stopped performing as the Beach Boys, even while he and Brian mounted numerous lawsuits against each other.
But with the just-passed 50th anniversary's of the band's founding, tempers apparently have simmered and the boys decided it was time to get back to those good vibrations.
"This anniversary is special to me because I miss the boys and it will be a thrill for me to make a new record and be on stage with them again," Wilson said in a statement.
Their first appearance will be on the Grammy Awards in February. They'll begin their tour in New Orleans in April.