Atlanta Housewife NeNe Leakes: I Want My Own Show!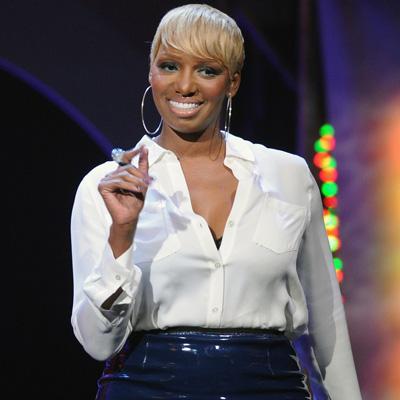 Surprise, surprise. The Real Housewives of Atlanta star NeNe Leakes is doing her diva thing again — this time, she's demanding her own spin-off show.
"NeNe has told friends that if she doesn't get what she wants, she will quit," a source tells Star, blaming NeNe's stint on The Celebrity Apprentice for her newly inflated ego. "She's saying that she's too big for RHOA, and that Bravo doesn't pay her enough."
Article continues below advertisement
Adding fuel to the fire, her costar and nemesis Kim Zolciak has reportedly been given her own solo series.
"She's furious that Kim got a show and she didn't," the source says. "NeNe thinks RHOA is all about her and it will crumble if she leaves."
But Bravo execs are not likely to agree, given her recent antics. Insiders tell Star that during an appearance on the network's Watch What Happens Live, the hot-tempered Housewife expected to be treated like a queen.
"She acted nice to host Andy Cohen while shooting but laid into him afterward and said she wants her own show," says the source.
And her outrageous demands didn't stop there. "She insisted on her own, very expensive makeup artist, a stretch limo and the presidential suite during her stay," reveals the insider, adding that the 43-year-old even wanted Cristal champagne in her dressing room. But the producers finally put their foot down: "She didn't get the Cristal."