Ashlee & Pete's War: Mom's The Word!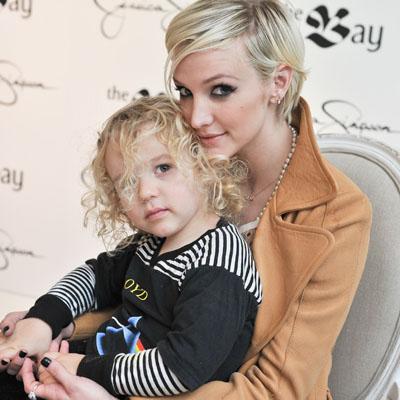 Mommy dearest? Ashlee Simpson, 27, is seething because her son Bronx, 3, has bonded in a big way with ex-husband Pete Wentz's new flame, model Meagan Camper.
In early December, "It all came to a head when Bronx kept saying 'me-ma' whenever Ashlee referred to Daddy's girlfriend," says source.
"It didn't sound as if he knows Meagan by any other name than that. Ashlee was livid. She read Pete the riot act, saying he should limit Bronx's exposure to Meagan because she didn't want a revolving door of his girlfriends in her son's life."
Article continues below advertisement
The Fall Out Boy bassist, 32, sharply pointed out that Ashlee is shacking up with her beau, Boardwalk Empire's Vincent Piazza, in her L.A. home, as Star revealed — and insisted that his romance with Meagan is the real deal. "But Ashlee called up chewed her out directly," says the source. "It was intense."