Teacher And Cop Team Up In Porn Website Business Run From Her School!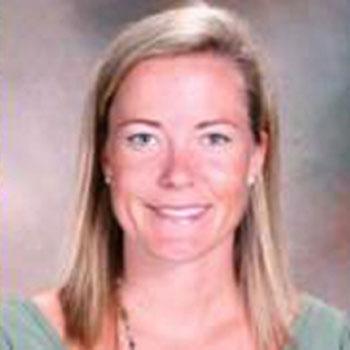 A Stockton, Calif. teacher and her cop boyfriend are being investigated for running several porn websites from her school computer.
Heidi Kaeslin, a married special ed teacher at Lincoln High, has been placed on administrative leave during the investigation. Her partner in love and in the alleged sex business is Richard Fields, who was the Stockton police officer assigned to her school prior to being forced into early retirement by budget cuts last May.
Article continues below advertisement
"We're conducting an investigation," Lincoln Unified Superintendent Tom Uslan told The Stockton Record. "Absolutely no determination has been made whether disciplinary action will even be necessary."
The websites in question had names like mysluttyteachers.com, teachertitties.com and RandHentertainment.com.
On RandHentertainment.com, it says: "This company was created by a young teacher who was inspired, after her male students spent most of the period staring at her boobs."
Kaeslin met Fields when he was assigned by the Stockton PD as Lincoln High's School Resource Officer.
He told the newspaper he often visited Heidi's class because her students needed needed discipline, and they eventually began an affair.
He also points the finger at Heidi's husband Trent Kaeslin, who discovered the affair, learned about the websites and alerted school officials.
"OK, if my crime is that I fell in love with a married woman, I'm sorry," Fields told The Record. "It wasn't planned."
Trent and Heidi Kaeslin split in September and are now in divorce proceedings.
So far this is an internal matter within the Lincoln Unified School District.  No criminal charges have yet been brought.
RELATED STORIES: