Ryan Gosling And Eva Mendes Cuddle In Paris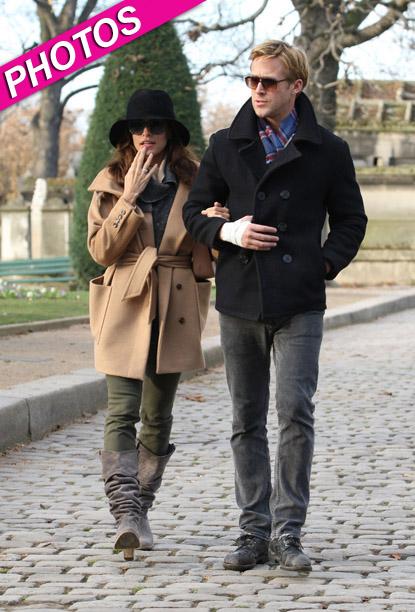 Ryan Gosling followed his sweetheart Eva Mendes to Paris where she is shooting her next movie, Holly Motors, and the two played tourist in the City of Light during a break in her schedule on Saturday.
The two strolled arm-in-arm, frequently stopping to cuddle, through the historic Père Lachaise Cemetery.
While a cemetery may not seem like the most romantic of locations, this one is because of the cobbled pathways and rows of trees.
Article continues below advertisement
It is also considered the most famous address in Paris. Everyone from the singer Edith Piaf to the composer Chopin to the Irish writer Oscar Wilde are buried here.
Ryan and Eva -- both animal lovers active with PETA -- met earlier this year when they costarred in The Place Beyond the Pines and have been inseparable ever since.
RELATED STORIES: