Paula Abdul: I See Ghosts!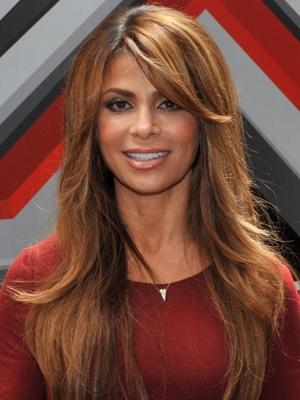 This is no post-Halloween prank — Paula Abdul thinks her Sherman Oaks, Calif., mansion is haunted!
"The first time, I thought it was just me seeing white light. I would jump up and go, 'What was that?' " the X Factor judge said after a live taping of the show on Oct. 25. "I am not kidding you. I saw that light. And I said, 'We have got ghosts.'"
It gets even weirder. Paula, 49, revealed that what she first thought was a strange light turned into the figures of "what looked like a man in his 40s, hand in hand with his little son, who was in a little school uniform. Iwould see him walk by and I am like, 'These are friendly ghosts.'… They aren't hurting me."
Article continues below advertisement
While the diminutive judge sounds unfazed by her other-worldly visitors, Paula's poor housekeeper, Marina, was totally freaked out. "I heard her scream because the lights went on and off," Paula told the New York Post. "And the vacuum cleaner went on and off, and the rolling chair we had was going backwards."
Paula also claims that she wasn't the only one in the area who had visitors from the other side. "It wasn't just me. In my neighborhood, there were other people who experienced ghosts." But Wayne Moseley, who has been living next door to Paula's house for almost 50 years, says the street isn't spooky — Paula is just kooky.
"I have lived here since 1965, and I haven't heard of any ghosts," the 87-year-old tells Star. "Paula's a little far out. But she is a great neighbor — she never did anything to disturb the neighborhood."