The Notorious B.I.G. Gangsta Rap Calms Crying Baby - The Video You HAVE To See!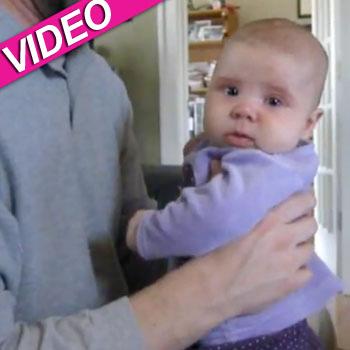 It's the video that's gone viral -- a crying baby who only calms down when her dad plays The Notorious B.I.G.!
Soothing lullabies just didn't do the trick for the parents of this special little girl, but somehow they discovered that baby wanted some Biggie.
The video posted on YouTube sees the upset baby absolutely inconsolable until her dad plays her the Biggie beats and she immediately stops.
Article continues below advertisement
But when the hypnotic tune is turned off Rachel continues to wail.
The Notorious B.I.G., also known as Biggie Smalls -- real name Christopher George Wallace -- was a rap pioneer. He was murdered in 1997 when he was only 24.
When asked if he was worried about the explicit lyrics her dad said he is concerned because she's too young to understand.