New Breaking Dawn Trailer – Bella's Getting Married!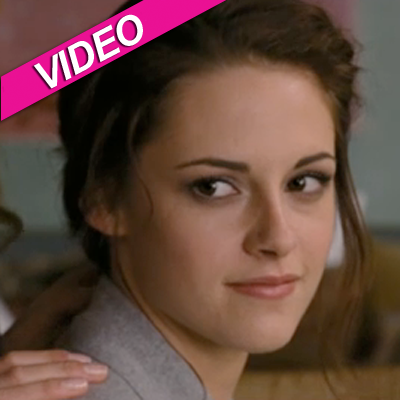 Senior RadarOnline.com Reporter
Every bride must have something new, something old, something borrowed something blue.
As Bella Swan, played by ethereal beauty Kristen Stewart, prepares to walk down the aisle with her true love Edward Cullen, played by her real life boyfriend Rob Pattinson, she is a blushing bride in the clip from Breaking Dawn that first aired on MTV.
Surrounded by her mother and father, as well as bridesmaids Ashley Greene and Nikki Reed in lovely lilac dresses, Bella's parents present her with a family heirloom diamond and sapphire hair comb for her "something old, something blue."
Article continues below advertisement
Kristen, Rob and Taylor Lautner began the Twilight press tour on Thursday getting their hands and feet immortalized in cement at the Grauman's Chinese Theater in Hollywood.
"I think this is the coolest thing I've ever done in my life," Kristen gushed about the honor.
The Twilight Saga: Breaking Dawn Part I hits theaters on Friday, November 18.
Get More: Movie Trailers, Movies Blog
RELATED STORIES:
The Sexiest Bikini Babes With Stars On The Hollywood Walk Of Fame