Michael Moore's Lavish Lakefront Michigan Mansion -- See The Photos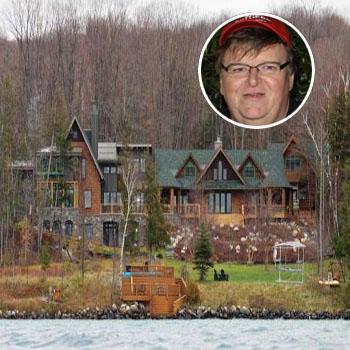 Michael Moore has become America's most successful documentary filmmaker chronicling the lives of the poor, unemployed and uninsured.
He's also become very rich in the process, and among other things, that's afforded him a stunning 10,000 sq. ft. mansion on Michigan's Torch Lake.
The conservative website The Michigan View discovered and photographed the fit-for-a-movie star estate.
The house Moore and his wife Kathleen Glynn originally bought was 2,500 sq. ft. The couple then purchased two adjoining properties and expanded that humble summer cottage to the current size.
Article continues below advertisement
The Capitalism: A Love Story and Sicko director is not the only Hollywood personality with a large summer home in the state's lake region. Madonna, Tim Allen and Bruce Willis are also property owners, The Michigan View reports.
RELATED STORIES: