Justin Timberlake Attends Marine Corps Ball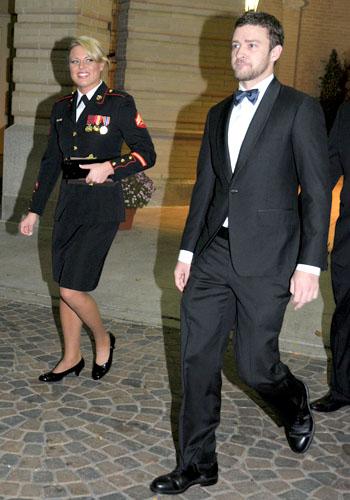 Justin Timberlake keeps his promises.
The singer escorted Cpl. Kelsey De Santis to Saturday night's Marine Corps Ball in Richmond, Virginia.
JT was dapper in his tuxedo. Cpl. De Santis, wearing her Marine Corps dress uniform, met the singer at his hotel. Once at the ball, she changed into a sexy low cut silver mini.
Timberlake didn't just make the event a photo op. He stayed through the evening with De Santis, who famously invited Justin to be her date via a YouTube posting. Way to go!
Article continues below advertisement