Georgia Couple Kept Toddler Without Food In Nailed Shut Room, Both Arrested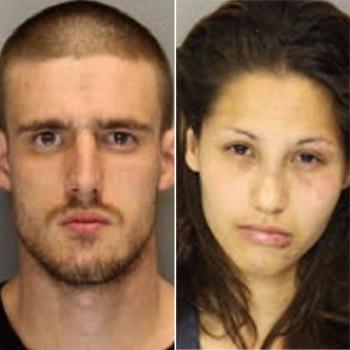 A three-year-old boy was rescued from a life of terror in Georgia earlier this week, and both his parents have been arrested.
The child was found Monday in a room with the door nailed shut, in the Marietta home of Cindy Marie Cantu, 24, and Erwin Skinner, 23.
Cops had to break down the door to get to the boy who had a severe rash, was in a dirty diaper and had no access to food or water.
Article continues below advertisement
It's unclear who alerted the police to the boy's desperate situation, and neither parent was in the house when the rescue took place.
"The condition of the home presented hazards such as insects, fecal matter, rotting food, soiled diapers, standing water in the shower, and general unclean conditions of the home," stated the arrest warrants obtained by The Atlanta Journal-Constitution.
Cantu was arrested that same night when she turned up in a local hospital to be treated for injuries she claimed were sustained when Skinner beat her.
nding further developments.
He was found and arrested the next morning. Both were booked on suspicion of cruelty to children and contributing to the delinquency of a minor.
Skinner is also facing charges for domestic battery and an "attack on an unborn."
As of Saturday evening, neither had made bail, RadarOnline.com has confirmed. They were both still in the custody of the Cobb County Sheriff.
RELATED STORIES: