Courtney Love Strips Her Top Off During Concert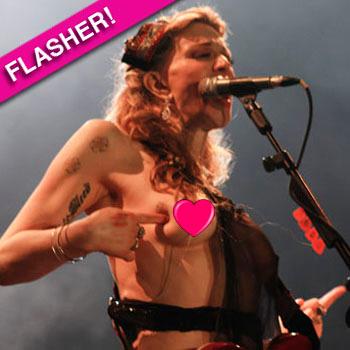 Courtney Love decided to give her audience a little something extra -- actually two little somethings extra -- during a concert in Brazil on Sunday.
The femme rocker did an impromptu striptease during her performance at the Sao Paulo Music And Arts Festival!
She literally pulled down her tube top, one side at a time, as the audience cheered.
This isn't the first time Love wasn't exactly a pretty sight since landing in Brazil.
Article continues below advertisement
She arrived Friday with her hair askew and wearing a mismatched ensemble.
At least that day, she kept her clothes on!
RELATED STORIES: