Celebrity Slobs! When Stars Aren't Dressed To Impress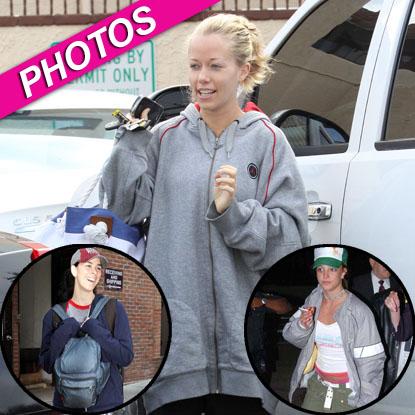 By Leah Ornstein - Radar Style & Beauty Editor
They may dazzle on the red carpet in designer duds, but Hollywood's hottest celebs aren't always dressed to thrill! RadarOnline.com has photos of ten stars demonstrating sloppy style.
Vanessa Hudgens is a boho babe who isn't afraid of hitting the streets without her makeup on! The High School Musical graduate has been spotted pairing her naked face with oversized and unflattering duds, walking the streets with her combat boots unlaced and flopping around.
Article continues below advertisement
Girl Next Door Kendra Wilkinson rocked sexy styles when she lived at the Playboy Mansion, but the hot-bodied mother isn't shy about stepping out these days in her husband's oversized duds.
Pamela Anderson is known for her Baywatch bikini body, but she doesn't always want to show it off. The Malibu local is famous for roaming the streets in sweats and wife-beater tanks paired with flip-flops or cruelty-free furry boots.
And Britney Spears is no stranger to the worst dressed list! The pop star is famous for her sloppy streetwear, which included cargo pants and trucker hats.
To see ten stars who hit the streets in sloppy style, click here.