Billionaire Bad Boy Italian Premier Silvio Berlusconi Resigns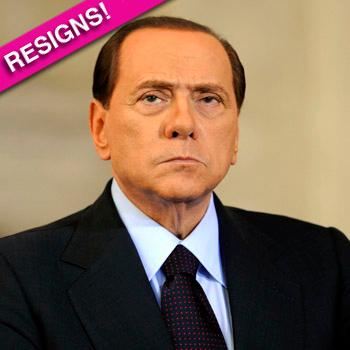 He survived being accused of paying a 17-year-old for sex (a criminal case is still pending), throwing what came to be known as "bunga bunga" parties, having countless affairs, and hanging out with madman Muammar Gaddafi -- but the collapsing Italian economy -- that was another matter entirely.
Silvio Berlusconi resigned as Saturday, and as his motorcade entered the presidential palace for his official departure, Italians shouted "Buffoon" amid signs saying "Shame" and "Get Out."
Article continues below advertisement
New austerity programs are immediately being put in place throughout Italy. The dream that everyone could be as wealthy as the 75-year-old Berlusconi -- the campaign that got him elected 17 years ago -- is over.
RELATED STORIES: