Anne Hathaway's "I Do" Diet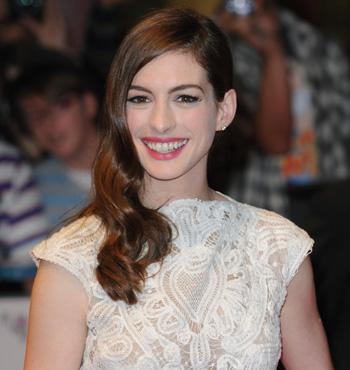 Now that she and boyfriend Adam Shulman are ready to wed, Anne Hathaway has begun a serious slim-down.
"Anne became vegetarian and began intensive weight training with a personal trainer over the summer," a source tells Star. "She works out religiously five days a week for two hours."
So far, her hard work is paying off. "Anne has lost 8 lbs. on what she's calling 'the wedding dress diet,'" reveals the source.
Article continues below advertisement
Dating since 2008, the couple confirmed their engagement earlier this week. "Anne and Adam are planning a low-key wedding for sometime in the spring," the source says.
When she dated now-convicted fraudster Raffaello Follieri, Anne was on the fence about settling down. "Before...I was afraid that I would only marry...because I wanted to live out a little girl's fantasy," she's admitted. "That's not the case anymore."