Scott McCreery's Thanksgiving Lip Sync Disaster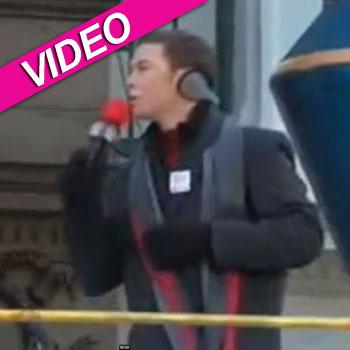 American Idol winner Scott McCreery was left red faced after flubbing his lip syncing during the famed Macy's Thanksgiving Day Parade and RadarOnline.com has the embarrassing video.
The 18-year-old missed his cue when his voice was heard singing The Trouble With Girls and he was a couple seconds behind in his miming.
The teenager was forced to quickly play catch up, but his mistake was obvious to the estimated 50 million people watching the show on TV.
Article continues below advertisement