16 And Pregnant Star Ebony Jackson-Rednon Checks Into Rehab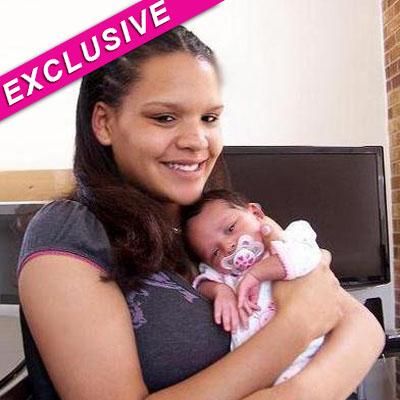 In the wake of her recent arrest for child endangerment and drug offenses, 16 and Pregnant star Ebony Jackson-Rednon has checked into rehab, Star magazine has exclusively learned.
The teenage mom's two-year-old daughter, Jocelyn, was taken into care following the incident in September and now the troubled reality star is seeking professional help in a treatment center for the second time.
Article continues below advertisement
"Her state of mind is good. She has her ups and downs," her father, Anthony Jackson Sr. told Star in an exclusive interview in this week's issue of the magazine.
Ebony and her husband, Joshua, both 19, had their toddler taken away by the state after a search of their home at the Little Rock Air Force Base in Arkansas resulted in the discovery of feces, fleas and maggots.
She spent a week in rehab for depression following the arrest, but her dad doesn't think it was long enough. "They put her on medication and released her, and I didn't feel you can give her help in a week's time and then she's better," he told Star. "She needs to continue getting help."