Veggie Lover Lea Grossed Out By Glee Meatball Fight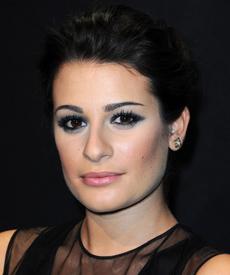 Lea Michele's diva persona as Rachel Berry on Glee may be no act. Sources say the 25-year old's frequent hissy fits had cast members' tempers flaring hotter than ever during recent filming of a food-fight scene.
"Everyone was supposed to throw spaghetti with meatballs, salad and other assorted foods at each other," an insider tells Star. "Lea pitched a fit, wanting no part of it.
"She is a vegan and a strong believer in not eating any meat products. The thought of being hit by meatballs grossed her out, so she was adamant that absolutely none be thrown her way!"
Article continues below advertisement
Producers instructed the cast, crew and extras to throw only salad at "Princess Lea" and told them that if they disobeyed, "they would be kicked off set immediately," says the source.
So her food-fight costars took full advantage of the vegetarian option. "Everyone armed themselves with tons of salad to throw her way," reveals the insider.
Glee staffers say Lea's imperious manner is nothing new. "She doesn't even like to look the other actors in the eye," says the source. "She thinks she's better than everyone else."