Mormons Ban Cross-Gender Halloween Costumes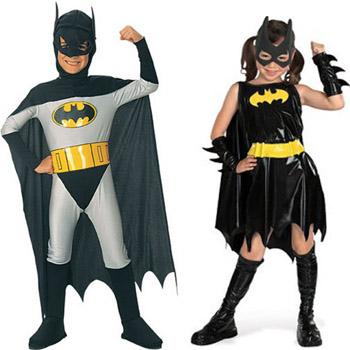 A Mormon Halloween party for kids in Sandy, Utah has caused an uproar after banning the wearing of "cross-gender" costumes.
The Thursday night event, held at the Church of Jesus Christ Latter-day Saints' Crescent 16th Ward in Sandy was advertised via hand-made posters taped to every door in its neighborhood.
"It has everything to do with not loving your fellow man because they choose to dress a specific way," an outraged local, Raquel Smith told Fox13.
Article continues below advertisement
"I think definitely a child as young as a toddler can understand when a parent says, 'no honey, you can't be Spider-Man or Harry Potter because you're a girl and that's a boy.' I think that immediately tells your child their decisions are wrong."
LDS Bishop Dennis Toone, who hosted the party, stood by the prohibition, saying "I thought it was church policy. I'll defend the church and anyone who doesn't like it doesn't have to come."
He was later contradicted by an LDS Church spokesman who said that only masks were supposed to be banned, as a security precaution.
RELATED STORIES: