Former Weezer Bass Player Mikey Welsh Dead At 40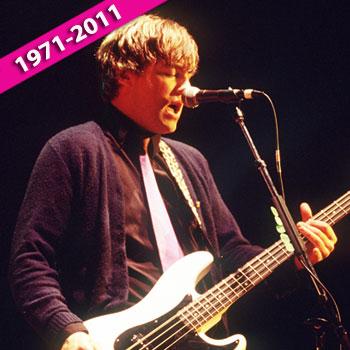 Mikey Welsh, who played with the group Weezer, has died in Chicago of a suspected drug overdose.
Welsh played with the iconic band from 1998 to 2001, and after suffering a nervous breakdown and talking openly about his addiction to drugs, found a new career as an artist.
He lived in Burlington, Vermont and was in Chicago to see his old band. He was found unresponsive in his hotel room.
In a shockingly eerie Tweet, on September 26, Welsh wrote, "dreamt i died in Chicago next weekend (heart attack in my sleep). need to write my will today."
Article continues below advertisement