Metallica Fans Riot After Canceled Concert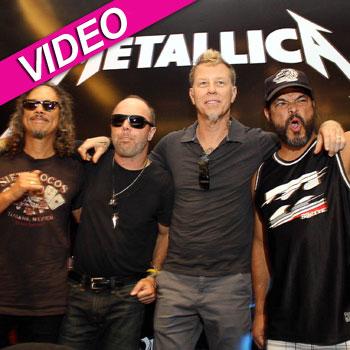 Now that's heavy metal!
Metallica fans in India rioted after the infamous kings of metal were forced to canceled their show Friday night due to safety issues.
The band was set to play their first-ever concert in the country but pulled the plug minutes before taking the stage because there were no security barriers separating them from the huge crowd.
25,000 fans had traveled from throughout the country to see them but what should have been a night of music ended in violence.
Article continues below advertisement
Banners were set on fire as people rushed the stage to trash the band's instruments that had been already set out for the performance.
Many were injured and the chaos caused massive traffic jams in the city of Guragon.
While the show promoters initially postponed the concert until Saturday night, they eventually canceled that too because they were unable to obtain the proper permits to hold the event, leaving fans even more annoyed.