Lindsay Lohan – Smokin' Hot At The Morgue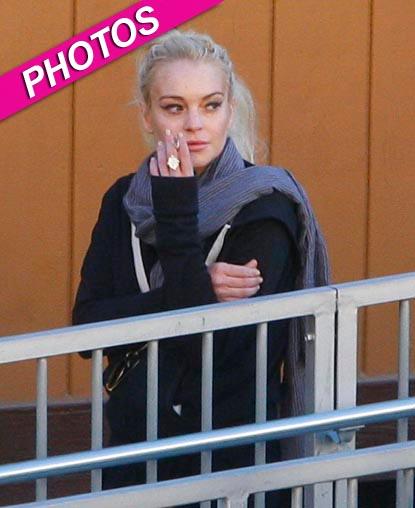 Hey Lindsay, those things are bad for you!
Yes, that was Lindsay Lohan puffing a smoke during her community service stint at the Los Angeles Coroner's Office Friday morning, and RadarOnline.com has the pictures for you.
With blonde hair, a black jacket and a grey scarf, the Mean Girls star, 25, was far removed from the glitz and glamour of Hollywood red carpets as she sucked down the nicotine with a full day of work still on the slate.
Article continues below advertisement
PHOTO: LiLo Takes A Smoke Break At The Morgue
Among her duties there -- scrubbing toilets and cleaning up after autopsies.
Lohan was urged by Los Angeles Superior Court Judge Stephanie Sautner to serve a minimum of 16 hours of her community service at the county morgue by the time of her probation violation hearing, scheduled for next Wednesday.
Stay with RadarOnline.com for more Lindsay Lohan news as it breaks.