Liev Schreiber Pulls Daddy Duty Out With Naomi Watts And Their Kids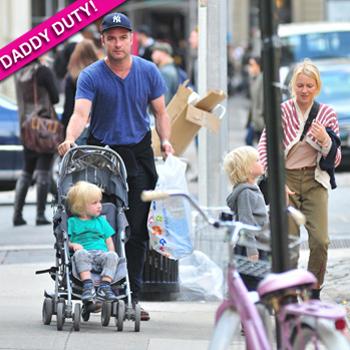 Just because he's a macho action star doesn't mean Liev Schreiber can't play the role of harried dad.
The X-Men and Repo Man star was out Saturday in New York, trying to juggle a son in a stroller, a large bag of goodies from Toys R Us, while also keeping an eye on his girlfriend Naomi Watts and their other son who was lagging behind!
The family was spotted near their Big Apple home on their way home from a Halloween shopping adventure.
Article continues below advertisement