Kelsey Grammer & Kayte Walsh 'Working On' Building Family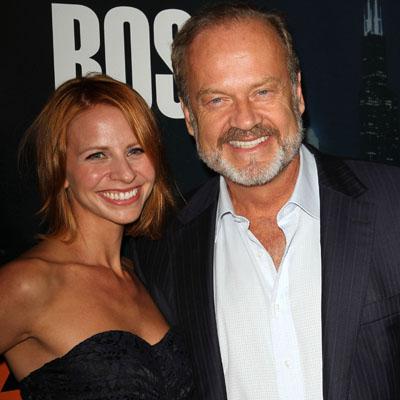 Kelsey Grammer says he and his new wife Kayte Walsh "have plans" to have children in the near future.
"We're working on it," the Emmy-winning star of TV shows such as Cheers and Frazier told our friends at Hollyscoop.com. "So we'll see when it happens."
The 56-year-old actor is currently embroiled in a nasty custody battle over his two sons with his ex-wife Camille, in the wake of end of their 14-year marriage earlier this year.
Article continues below advertisement
He told Hollyscoop.com he's going to see the boys "as often as I can.
"All my children," he said, "I have a fantastic relationship with them."
Kelsey's public breakup with Camille was chronicled throughout her appearance on the hit Bravo reality show, the Real Housewives of Beverly Hills.
In October 2010, Kelsey announced Kayte was pregnant with their child; sadly, the couple suffered a miscarriage, but became engaged in December 2010 and wed in February 2011.