Kellan Lutz Strips Down And Shows Off His Six-Pack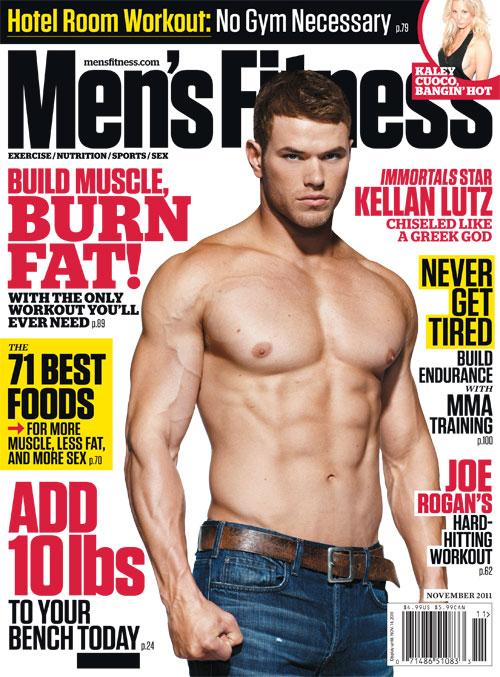 RadarOnline.com Style & Beauty Editor
Twilight hunk Kellan Lutz leaves very little to the imagination on the November 2011 cover of Men's Fitness, where the chiseled thespian dishes about why he loves to fight, his new career in fashion and how he got his body into Greek god shape to play Poseidon in his upcoming film Immortals.
"I had so many older brothers who beat me up, so I'm a tough kid," the 26-year-old explains about his love for fighting, which includes mixed martial arts, weapons training, guns and knives.
Article continues below advertisement
VIDEO: Kellan Lutz's Hardcore Photoshoot For Men's Fitness
Though the actor was already in the best mortal form when he scored the coveted role of the god of the sea in Immortals, he still had a grueling month of training with the film's on-set nutritionist and trainer Ricky Blanchard, as well as his own trainer Rich McDonald, to get god-like.
And, as if Lutz isn't busy enough with his acting career, he also recently launched a fashion line called Abbot + Main with denim guru Danny Guez – and he isn't just the pretty face of the brand.
"If I am going to make a product and be the face of it, I want to make a good product that I actually like," he explains about the line, which is named after his Venice, California neighborhood. "Nothing happened unless it came through me first. Design, colors, fabrics. Danny and I talked or Skyped every day."
To learn all about Kellan Lutz's workout and diet, pick up the November 2011 issue of Men's Fitness, which will hit newsstands on October 17.