Justin Bieber And Selena Gomez Get Their PDA On During Hockey Game!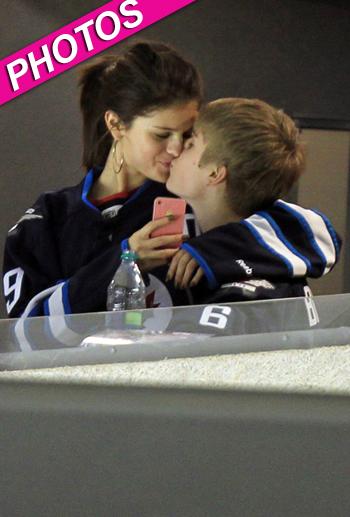 Ah teen love. Justin Bieber and Selena Gomez may have been at a rough and tumble pro hockey game, but they didn't let that get in the way of a very public make-out session.
Biebs, 17 and Selena, 19 were in a VIP box for the Winnipeg Jets vs. Carolina Hurricanes game in Winnipeg Manitoba Canada Saturday night, with both of them wearing team jerseys.
Selena has concert dates through Canada all next week, and will be appearing at the Bell Centre, where the hockey match took place, on October 30.
Article continues below advertisement