Frances Bean Cobain Buys $2 Million Historic Hollywood Hills Home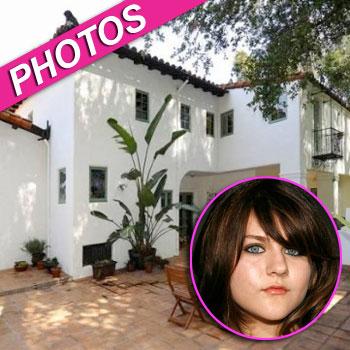 Frances Bean Cobain has found her nirvana.
The daughter of grunge forefather Kurt Cobain and tabloid fixture Courtney Love recently plunked down $1.825 million on a gorgeous four-bedroom home in the Hollywood Hills, complete with a studio in the garage.
The home, which was built in 1930, was designed by Carl Jules Weyl, the art director of the classic film Casablanca.
Cobain, a 19-year-old artist, remains estranged from her mother.
Article continues below advertisement