Dolphin's Tale Leaps Over Brad Pitt At The Box Office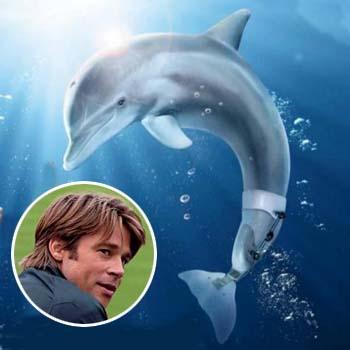 Brad Pitt was no competition for the story of a disabled dolphin at the box office this weekend. Dolphin's Tale easily leapt over Moneyball in the second week of release for both flicks.
Dolphin's Tale took in an estimated $14.2 million. Moneyball stopped out at $12.5 million.
Dolphin's Tale is from the same folks that brought us The Blind Side, and its family friendly story of overcoming the odds has obviously struck a cord with movie fans.
Article continues below advertisement