American Basketball Star Chauncey Hardy, 23, Dies After Attack In Romania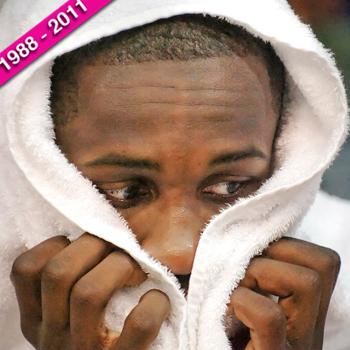 Chauncey Hardy, a college basketball star who went on to play pro ball in Europe last year, died Sunday morning after being viciously attacked.
Hardy, just 23, was celebrating a victory with teammates in a bar when he was attacked and sustained severe head injuries. He was in a coma by the time he was admitted to the hospital, suffered two heart attacks, and died.
After graduation from Sacred Heart University in Connecticut last year, Hardy went pro with CSS Giurgiu in Romania, which has several Americans on its roster.
Article continues below advertisement
The team had beaten rivals Dinamo Bucharest on their home court, and Hardy and his friends were in a Bucharest bar when the horrifying incident occurred.
RELATED STORIES: