Celebrities Tweet Tributes To Steve Jobs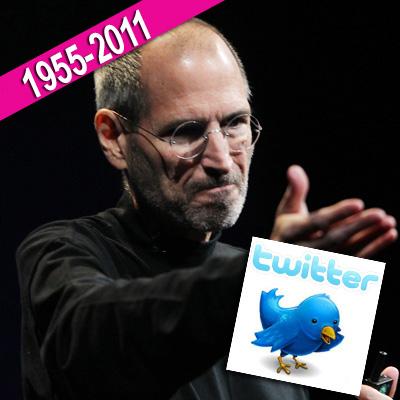 Many celebrities paid tribute to Steve Jobs -- the Apple co-founder who died at 56 Wednesday after a long bout with cancer -- on their Twitter accounts.
Among them:
Bill Gates: "For those of us lucky enough to get to work with Steve, it's been an insanely great honor. I will miss Steve immensely."
Arnold Schwarzenegger: "Steve lived the California Dream every day of his life and he changed the world and inspired all of us. #ThankYouSteve"
Article continues below advertisement
Katie Couric: "Rest in peace, Steve Jobs. You've changed forever the world you leave behind."
Paris Hilton: "So sad to hear about Steve Jobs. He was a genius and one of the most innovative people on earth. He changed the world in so many ways. RIP."
Ashton Kutcher: "We have all surfed on the wake of Steve Jobs ship. Now we must learn to sail, but we will never forget our skipper."
LeAnn Rimes: "RIP Steve Jobs.....what an innovator. This world will miss him."
Ricky Martin: "Where is the excitement gonna come from. We won't see another you in this lifetime. Thank you for everything Steve! :o("
Jane Lynch: "We will miss you, Steve Jobs. Sent lovingly from my iPhone."
Neil Patrick Harris: "Rest in peace, Steve Jobs. Your genius will live on for generations to come..."
Eva Longoria: "My heart goes out for the family of Steve Jobs. What an inspiration he was to us all and a creative visionary for the world! You will be missed."
Article continues below advertisement
Jobs' contributions in the technology industry over the better part of four decades led to the advent of household items such as iPod, iPhone and iPad, among others; and brands including Apple, Pixar and Atari. His name is billed as inventor or co-inventor to more than 200 U.S. patents, among them: the Apple I (1976); the Macintosh (1984); the iMac (1998); the iPod (2001); the iTunes store (2003); the iPhone (2007) and the iPad (2010).