Scotty McCreery On Track To Become Most Successful American Idol Since Carrie Underwood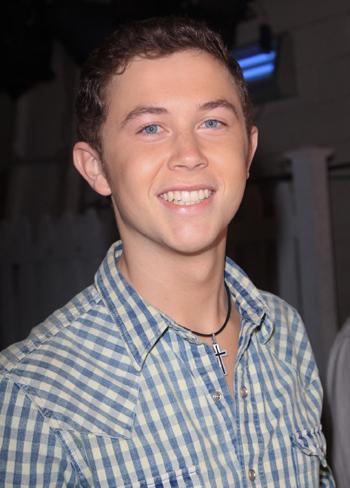 Scotty McCreery may be single-handedly putting American Idol back in the star-making business.
The 18-year-old's debut album, Clear As Day, shot straight to the top of the Billboard Top 200 chart and Top Country chart when it was released this week.
McCreery is the youngest male in history to open at # 1 on the Top 200 chart. He is the first American Idol winner in eight years to land his debut album in that spot, and he's the first country male singer from the show to do so.
Article continues below advertisement
With sales estimated at just under 200,000 albums for the first week, this is also the first debut by a new country artist to top 100,000 in first-week sales since Carrie Underwood's in 2005.
"My hopes were just to go out there and have fun and let people know that the album was out there. Everybody hopes for the number one, but you never really expect it. To see it up there is pretty incredible," said Scotty.