Amanda Knox Relaxes With Her Sister Deanna In Seattle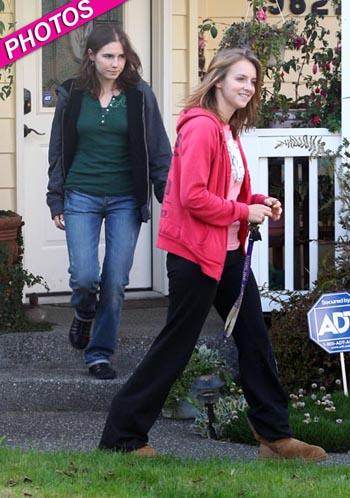 Two weeks after her murder conviction was overturned in Italy, Amanda Knox is getting back to a normal life in Seattle, and her sister Deanna is there with her every step of the way.
The two women were spotted together Sunday in their home town, and it's obvious how close they are.
Knox, her Italian boyfriend Raffaele Sollecito, and another man were all convicted in 2009 in the murder of Amanda's exchange student housemate Meredith Kercher in Peruga, Italy.
Article continues below advertisement