Top NY State Attorney Moonlighted As A Dominatrix!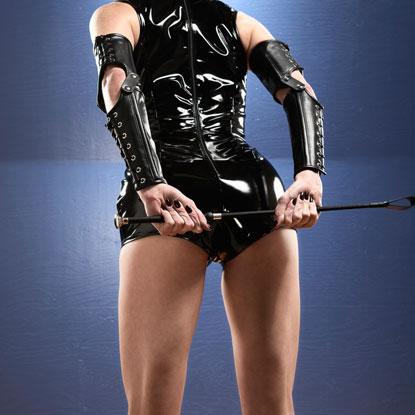 Alisha Smith, a highly-regarded lawyer in the New York Attorney General's Office, is under investigation for her after-hours work as a dominatrix!
The bizarre double life -- the attorney went by the name Alisha Spark for her nightlife duties -- has led to her suspension from her day job.
"The employee has been suspended without pay, effective immediately, pending an internal investigation," a spokesman for the Attorney General's Office said.
Article continues below advertisement
Just a few years ago, Smith was lauded by her bosses for playing a key role in getting a $5 billion settlement from Bank of America and other defendants in a securities fraud case.
In her other life, "she dominates people, restrains them and whips them," a source told The New York Post in breaking the story.
Smith typically wore skin-tight see-through latex dresses to the fetish parties where she was paid for her S & M services. And it is the payments that are the source of the problem with her AG bosses, The Post reports.
Her salary with the state was just over $78,000, and she was required to get permission for any outside work that paid over $1,000, which she allegedly did not.
RELATED STORIES: