Snooki's Shocking Weight Loss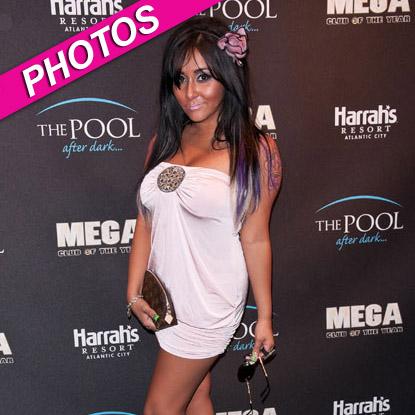 Snooki, is that you?
Jersey Shore guidette, Nicole 'Snooki' Polizzi, has recently dropped several dress sizes, and hardly looks like her season one self anymore!
RadarOnline.com has photos of the pint-sized reality TV star, highlighting her dramatic weight loss, as well as the secrets of her weight loss success.
The vertically challenged Jersey girl swears by Zantrex-3 Fat Burner and has been working out hard at the gym with a personal trainer several times a week -- and clearly all the hard work and dieting has paid off!
Article continues below advertisement
She has dropped over 15 pounds from her petite 4' 9" frame, which has left her looking like a different person.
"LOL so some girl comes up to me n goes 'you look like one of those girls from the jersey shows, but you look better.' Uhm thanks? Lmao," Snooki tweeted on Tuesday.
But clearly the self-proclaimed Guidette is still up to her old tanning tricks. Even after shedding all the weight, she is still just as orange as ever!