Rachel Reilly Wins Big Brother!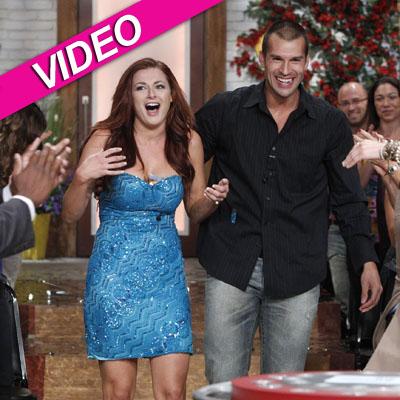 Rachel Reilly won the 13th season of CBS reality show Big Brother Wednesday night, besting finalist Porsche Briggs to claim the $500,000 grand prize.
Four members of the six-person jury picked Reilly, 26-year-old waitress from Los Angeles over Briggs, a 23-year-old Miami stunner.
Reilly had a little voting help from her fiancé Brendon Villegas, who she met with during the show's 12th season. Villegas joked it was "a very hard decision" to vote for the red-headed beauty.
Article continues below advertisement
Daniele Donato, another returning player, was not a fan of Reilly's cutthroat tactics that helped her secure the win, telling Reilly she was fortunate the show was "not a personality contest."
Briggs claimed $50,000 for second place, while Jeff Schroeder took home the show's America's Player prize, winning $25,000.
In related news, the network Wednesday announced the show was renewed for a 14th season, set to air next summer.