OMGay.TV Launches Today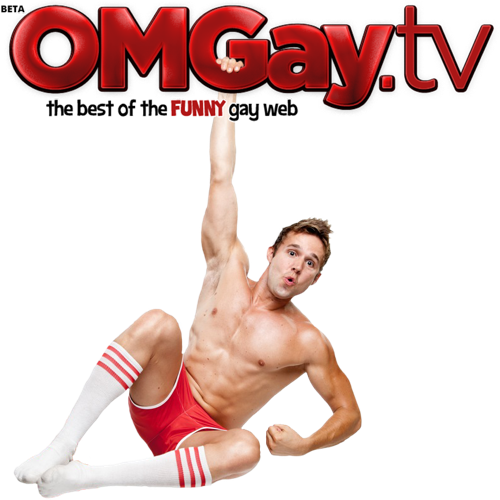 by RadarOnline.com Staff
Think "Funny or Die" -- but with a gay bent.
A new web site called OMGay.tv launches today (Tuesday, September 27th) and promises to tickle your funny bone, be it gay or straight.
OMGay.tv is the brainchild of creators Howie Meltzer and Bill Sindelar, who describe it's tone as "bawdy, naughty, fresh and fun."
OMGay.tv provides a central location where the funniest performers with a "gay sensibility" can showcase their work on the Internet, according to the duo. "No reason to hunt all over YouTube anymore," add Meltzer and Sindelar, "because OMGay.tv has arrived. We will champion content with a gay sensibility. This video blog is for gay men and the people who love us."
Article continues below advertisement
"In addition to all the laughs, our fans can also expect a lot of hot boys with their shirts off," tease the creators. "We do know how to get our audiences attention."
OMGay.tv Co-Creator Howie Meltzer -- a veteran casting director whose credits include Hannah Montana -- says he's particularly excited that OMGay.tv will also be a place to showcase new and up and coming talent while also featuring iconic performers familiar to a gay audience.
"Our Web Producer Brian Rodda (strike.tv) introduced me to gay web uber-star Davey Wavey (breaktheillusion.com) and I flipped for him! Dave has a distinct point of view that is both comic and empowering and I predict he will become our communities Gay Oprah."
In addition, OMGay.tv will also produce two shows in house, which anchor the video blog: OMGay Walking with Bill Sindelar and Uncut Clips of the Week. "UNCUT" will headline the best clips off the funny gay web, presided over by Sindelar.
"If Graham Norton and Jimmy Kimmel had an illegitimate son," Meltzer says, "it would be Bill."
OMGay.tv is officially open for (funny) business at 9am PT/Noon ET Tuesday.