Miley Cyrus Is Keen To 'Explore Sexuality' And 'Experiment'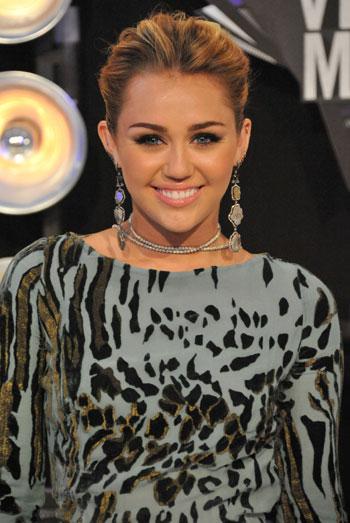 Miley Cyrus has only just passed the age of consent but she's already keen to "explore sexuality" and "experiment."
The 18-year-old – who caused controversy when she was filmed smoking a legal high through a bong device last year – admitted while she isn't a "crazy lady", she doesn't want to shelter herself from the experiences other girls her age have just because she is in the public eye.
Article continues below advertisement
She said: "People have very mixed opinions on me; I'm a great role model, or I'm completely inappropriate for anyone under 13 and I am controversial. I don't know how I became this.
"It's weird. Two complete extremes. I'm not some crazy lady who's gone off the deep end, because I definitely haven't. I just always try to be real. Every 18-year-old explores sexuality and experiments and tries things. For me there's no reason to change that. You have to be true to yourself."
Miley – who is dating Australian actor Liam Hemsworth – explained that despite her "wild" reputation, she very rarely leaves her home.
She added in an interview with Prestige magazine: "There was this magazine article the other day, showing all the younger celebrities. I was the Girl Next Door or whatever, and I fell under the category of Good Girl Gone Bad. And I was like, 'What the hell, man?'
"I stay in the house pretty much every day. I don't go out. I've had same boyfriend for two years. So I think there are two very different reviews."