Maria Menounos: 'I'm Freezing My Eggs'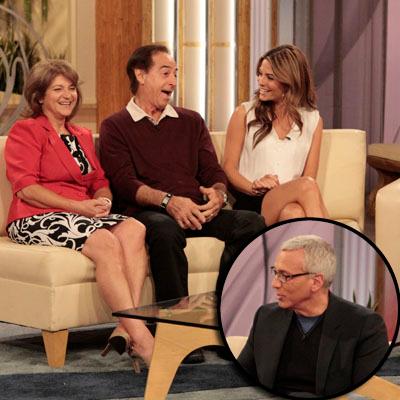 by Radar Staff
Maria Menounos makes a very personal statement on Thursday's edition of Dr. Drew's Lifechangers, as the 33-year-old Extra correspondent says she's going to take a different path to parenthood while she's busy with her career.
"I'm 33 and I decided that I know that I have a couple of years of work I want to get to and then do it," she said. "I figured this is kind of an insurance policy. To a degree. To protect myself, from when I want to do it when I'm older."
Article continues below advertisement
At that point, Dr. Drew turned up the drama, bringing out the beauty's parents to hear the announcement.
"Do you have some news you want to share with your parents?" Dr. Drew asked.
She told them, "I am going to freeze my eggs.
"I have decided I am going to have kids. But to make it realistic, because I am not going to do it for a few years, we're going to freeze our eggs so that we have no problems down the line."