LeAnn Rimes: 'I'd Really Love To Have A Child' With Eddie Cibrian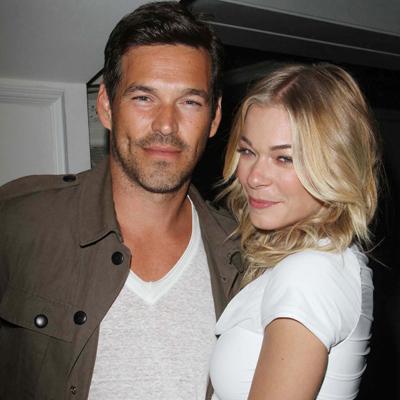 Senior RadarOnline.com Reporter
LeAnn Rimes dropped the bombshell news that even though she's "enjoying every minute" of being a stepmom she wants to have a baby of her own with her husband Eddie Cibrian!
"They are awesome," she said about her two stepsons. "And it does make me want to have a child eventually. I enjoy being a stepmom and I'd really love to have a child of our own, but we'll see," the singer/actress told Country Weekly magazine.
Article continues below advertisement
As RadarOnline.com previously reported, LeAnn took to her blog recently to say that she doesn't consider herself a stepmom but just a mom.
"In our house, in our family, we remove the 'step.' We really are all... simply family," the 29-year-old songbird wrote. "Eddie's sons, I treat as if they are my own.
"Step. Stepmother, Stepfather, Stepchildren -- the word 'step' can take on such a connotation to so many in our society," she said. "A family is a family. In my eyes. There's no 'step' about it."
In the Country Weekly interview, LeAnn described her family dynamic. "We have two right now that are 100 percent taking plenty of time up and it's definitely a learning experience for me, never having been around kids and having kids. They are our number-one priority and that's been a totally new thing for me. It's good, but a totally new experience for me. I'm enjoying every minute of it. I didn't realize how much I would enjoy it."