Kate Middleton Slammed At Fashion Week For Not Setting Trends: 'She Blends Into A Crowd'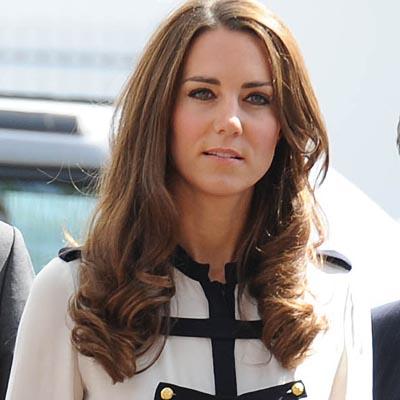 By Alexis Tereszcuk - RadarOnline.com Senior Reporter
Kate Middleton isn't at New York's fashion week, but she's the big topic of conversation there, and a lot of it isn't very nice.
When the Duchess of Cambridge is pictured wearing a new outfit it flies off the shelves and crashes retailers websites, but the New York fashion crowd doesn't seem to be very impressed with her sense of style.
Gregg Andrews, the fashion director at Nordstrom had a backhanded compliment for Kate: "She is stylish, but she's not setting trends, she's following trends. If you take Kate out of the Royal Family, put her on a street in New York, you wouldn't look at her twice. She's a beautiful woman, but she blends into a crowd," he said.
Article continues below advertisement
Ouch!
Elle magazine fashion news director Anne Slowey was a little more kind to the 29-year-old future Queen of England: "Is she a style icon of the likes of a Kate Moss? Absolutely not. Is she in the public eye? Are people going to become obsessed with everything she wears regardless of what it is? Yes."
Neiman Marcus fashion director Ken Downing acknowledged that Kate does have influence over the fashion world: "Is she iconic at the moment? Time will tell. She's certainly influential. In the position that she's in you can't be simply stunning as she is and not have influence," he said.