Jobless Kate Gosselin Enjoys Life In The Fast Lane With Her Sporty New Ride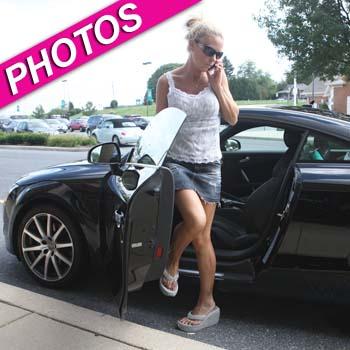 Kate Gosselin isn't letting her unemployment get her down. RadarOnline.com spotted the mom of eight, minus her giant kids van, enjoying being out for a spin in her jazzy Audi TT on Saturday.
Gosselin explains that she got a "great deal" on the gently used coupe right before being told that TLC was canceling Kate Plus 8.
While there's certainly not enough room in the small sporty two-door for her all kids, it sure does look like a fun drive for a sexy single woman about town!
Article continues below advertisement
As RadarOnline.com previously reported, the 36-year-old reality star has expressed her concern about being out of a job and off the air for the first time since 2005.
"I'm freaking out. Big time," she told People, revealing that she'd even considered going back to nursing, the profession she had before she became a household name.
"The scary reality is, 12-hour nursing shifts every day wouldn't let me continue to provide well for eight kids, essentially on my own. When you think about it that way, it gets really scary."