Intruder Breaks Into Celine Dion's Home -- Tries To Take A Bath!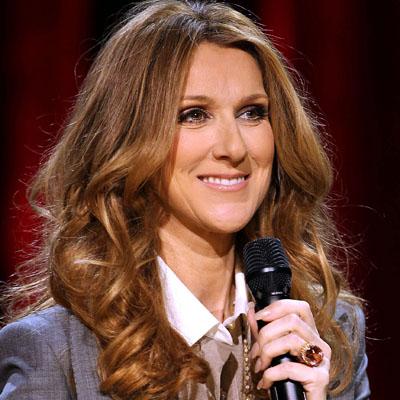 Maybe he was hoping to make a "clean getaway."
An intruder broke into the Montreal-area home of Celine Dion and helped himself to food in her refrigerator and --get this -- even drew himself a bath, police said Tuesday.
Police were dispatched to the home in Laval, Quebec, Canada on Monday when the alarm system went off.
Inside, authorities discovered Daniel Bedard, 36, about to take a hot bath when they arrived with a canine unit.
Article continues below advertisement
Dion and her husband, Rene Angelil, were not at home of the time of the break-in. (The couple spends a majority of their time at another home in Florida).
"He opened the water faucets, was pouring a nice warmish bath and he even managed to eat some pastry that was in the fridge," Laval police spokesman Franco Di Genova told the Associated Press.
When confronted, Bedard reportedly said to cops: 'Hey, guys what are you doing here?' Di Genova said officers replied: 'What are you doing here?' They then proceeded to take him into custody.
According to authorities, he hopped the property's fence and used a garage door opener found in a car on the property to enter the singer's home.
Bedard was arraigned Tuesday on breaking and entering, auto theft charges, and charges of causing property damage.
He's due back in court on November 21.
RELATED STORIES:
VIDEO: Celine Dion Shows Off Baby Twins To Oprah