Green Day's Billie Joe Armstrong Kicked Off Flight For Saggy Pants!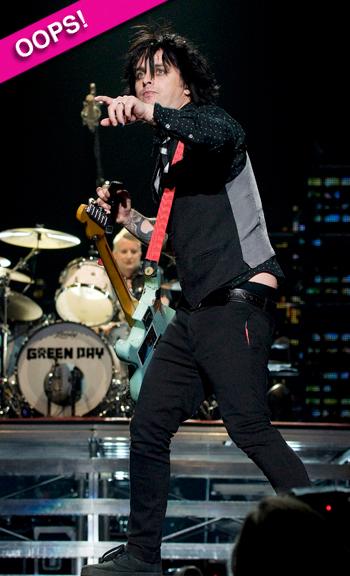 Billy Joe Armstrong was no superstar to the flight attendant who kicked him off a Southwest flight for refusing to pull up his pants.
"just got kicked off a Southwest flight because my pants sagged too low! What the f**k? No joke!" the Green Day frontman tweeted to his fans.
Click here for a look at Green Day's style through the years!
The incident occurred Thursday night when the punk rocker was boarding an Oakland to Burbank flight.
Article continues below advertisement
According to another passenger, Armstrong's reaction was to ask the attendant if there weren't "better things to worry about."
The American Idiot singer was then told to leave.
His tweet about the incident earned a quick Twitter reply from the airline.
Click here for the low-down on American's Idiot's rock costumes!
"Very sorry for your experience tonight, someone from our Customer Relations Team will reach out to you to get more details."
This was the second time a passenger has been kicked off a Southwest flight for droopy drawers. A college student got the same treatment in June. He's now suing the airline.
RELATED STORIES: