Grandpa Survives Six Days After Car Plunges Off Cliff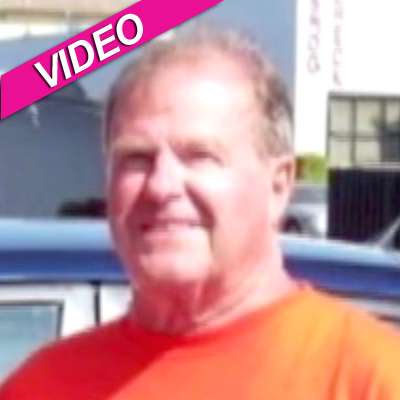 After being trapped in an isolated ravine for almost a week following a deathly plunge off a 200-foot cliff, the story of a Southern California grandfather's rescue is made even more miraculous as it was his own family who found him.
The 67-year-old man was discovered on Thursday evening -- six days after his car drove off a dark, twisting mountain road, reported Good Morning America on Friday, and is now recovering in hospital.
Article continues below advertisement
David Lavau's family members revealed how they refused to give up hope that their father was still alive and launched their own search party by going through surveillance tapes and cell-phone records.
"We stopped at every ravine, and looked over every hill and then my brother got out of the car and we kept screaming and the next thing we heard Dad saying 'help, help,' and there he was," daughter Lisa Lavau told KCAL-TV, according to ABCNews.com.
"My dad would never not call his kids -- there are four us -- by the time the fourth day, the fifth day and then the sixth day, we knew something was wrong," she explained.
Lisa and her siblings were tipped off to the area where their dad might be by authorities, who told them he had used his debit card at a nearby grocery store.
Lavau lost control of his car driving home in the pitch dark on September 23, and had spent the six days since living in a makeshift camp and surviving on leaves and creek water in the area around the wreck of his car in the Angeles National Forest near Castaic, California.
Article continues below advertisement
Following his sparse diet, the first thing the grandfather asked for when he was rescued was "chocolate milk," his daughter revealed.
After being retrieved by paramedics via helicopter, he is now recuperating in the Henry Mayo Newhall Memorial Hospital. Lavau suffered multiple rib fractures, a dislocated shoulder, a broken arm and multiple fractures in his back, but none of the injuries were life-threatening, said hospital spokeswoman Bhavna Mistery.
A second car was found nearby in the remote ravine, which is 50 miles north of downtown Los Angeles, and the unidentified driver was killed in the crash. The California Highway Patrol has taken over the investigation.