Get Elisabetta Canalis' Smoking Hot Body! The DWTS Beauty Reveals Her Stay-Fit Secrets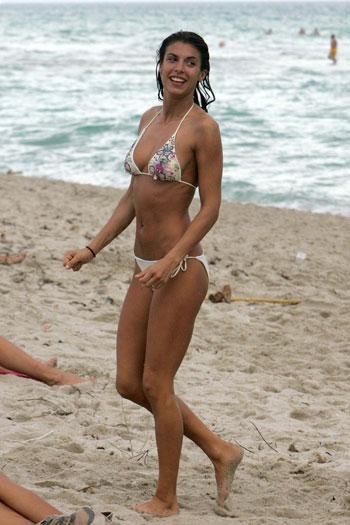 RadarOnline.com Style & Beauty Editor
She's sexy, she's Italian, she kept George Clooney occupied for a few years and now she is dazzling on the stage of Dancing with the Stars – it's clear that Elisabetta Canalis has a few secrets under her belt. The bombshell beauty recently dished to Shape Magazine about how she is keeping her body banging and ready to tango!
Before DWTS the 33-year-old maintained her catwalk curves through kickboxing and swimming, but recently her grueling rehearsal schedule of six hours per day, seven days a week has kept her occupied.
MORE ON:
Dancing With the Stars
Article continues below advertisement
And when it comes to her diet, Elisabetta is no starving supermodel on the set.
"You have to force yourself to eat a lot to have more energy because we rehearse so much," she explains. "My body has always had curves but I've never had the kind of flat abs I have now -- for the first time in my life I can see my abs!"
Read all about Elisabetta's diet and workout on Shape.com!
Click Here For Elisabetta Canalis' Interview With Shape Magazine