Gary Busey And Ted Haggard Trade Partners On Celebrity Wife Swap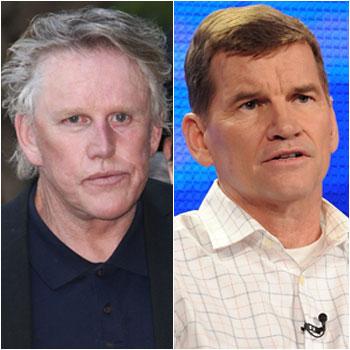 Celebrity Rehab, Celebrity Fit Club, Celebrity Apprentice...and now Celebrity Wife Swap.
Gary Busey seems set on reminding people that he is a celebrity, and after mentoring addicts, losing weight and trying to launch a business, the eternal reality star is swapping wives with controversial pastor, Ted Haggard.
The off-the-wall actor and the scandalized former president of the National Association of Evangelicals - who was ousted after admitting to doing drugs and having a relationship with a male prostitute - are swapping spouses on an upcoming episode of the ABC reality show, Celebrity Wife Swap, reported the Huffington Post.
Article continues below advertisement
Along with Busey's extensive reality TV resume, Haggard and his wife, Gayle, appeared on Divorce Court in 2009 and were the subject of the documentary TLC show, Ted Haggard: Scandalous.
Born-again Christian Busey and bi-sexual Haggard will trade wives and have cameras follow them around as the women try to reshape the other man's home and family life, in what will no doubt be a must-see TV episode to be filmed on Thursday at the GLBT Pride Center in Colorado Springs, Colorado.
MORE ON:
hollywood happenings
Now open with his sexuality, Haggard, 55, has formed the non-denominational St. James Church and recently made a cameo in a Christian 'sex comedy.'
Point Break star Busey, 67, has made hundreds of television appearances during his 40-year career but become most famous over recent years for his run-ins with the law and reality show ventures, along with a guest appearance on Entourage playing himself.