Fergie Reveals Fitness & Beauty Secrets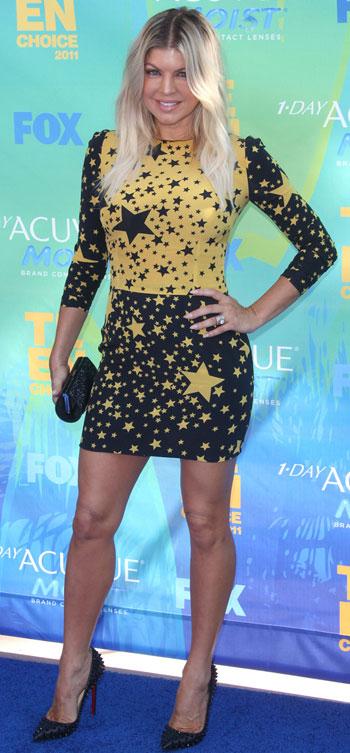 RadarOnline.com Style & Beauty Editor
Stacy Ferguson, known to her fans as 'Fergie', is currently enjoying a little time off from her band the Black Eyed Peas – but that doesn't mean she is taking a break from her beauty and fitness routine. Shape Magazine exclusively spoke to the sexy singer about how she is staying gorgeous right now – and she revealed all of her stay-fit secrets!
Who helped the chart-topper get her gorgeous glow? Her hunky hubby Josh Duhamel turned her onto the book The Beauty Detox Solution, by Kimberly Snyder. Though the book is about "juicing as a way of life" she assures Shape that she doesn't plan on switching to an all-liquid diet anytime soon, telling them: "I'm adding superfoods to my system with her green smoothie."
Article continues below advertisement
And when it comes to breaking a sweat, the boobiful bombshell turns to Courtney Love to get pumped up.
"If I had to pick just one song to run to, it would be 'Violet' by Hole," she reveals. "It makes me want to run."
"I have to wear two sports bras when I do my cardio," she admits about her workout must-have. "It takes a lot to hold these puppies up!"
To read all about Fergie's fitness and beauty tips, visit Shape Magazine's website.