Eddie Cibrian Defends LeAnn Rimes' Figure: 'She Eats Plenty & Works Out Hard'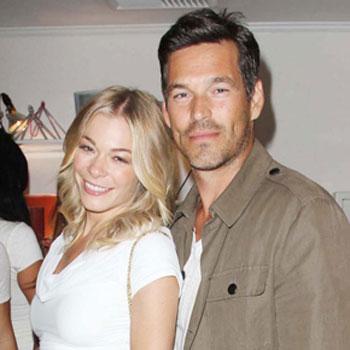 by RadarOnline.com Staff
LeAnn Rimes' body has been called scary skinny, but now, the man that knows her body best -- her husband, Eddie Cibrian -- is coming to her defense, saying his wife is a workout fiend with a very healthy appetite.
Cibrian, 38, told Access Hollywood the rumors revolving around his 28-year-old wife's body irritate him because "I know she's healthy -- she eats more than I do sometimes!
"She eats pretty healthy, but she works out pretty hard too, and she actually takes pride in the way she looks," Cibrian told the show. "It's a shame that people will jump on the bandwagon just because she is fit -- and she's far from unhealthy."
Article continues below advertisement
The hunky star of NBC's new show The Playboy Club added that Rimes "works out like crazy... she works out hard. She boxes. She trains."
The latest round of hubbub about LeAnn's weight began August 30, shortly after a series of bikini pictures were published online and in the tabloids showing Rimes sport a thinner, more vascular figure than what we're used to seeing.
E! host Giuliana Rancic told The Huffington Post she thinks the How Do I Live singer "lost a lot of weight from all the stress in her life" and "seems a little thin right now and... looks great when she's a bit curvier."
Shortly after Rancic made the comment, Rimes shot back with a tweet, echoing Cibrian's sentiments about how her body is the product of hard work, not starvation.
LeAnn Rimes Shops Till She Drops While Hubby Works
Rimes tweeted: "@GiulianaRancic hey, we should go to dinner sometime. You get criticized all the time for how small you are. You can see just HOW much I eat and maybe put a stop to this crazy 'shrinking' once and for all.....oh, & then we should work out together!"